Updated 10/9/2018
Next Litter Summer 2019 Puppies

Urquhart Cavalier Puppies
Our goal is to raise healthy, well socialized puppies that are part of our family. We will take our time in placing the right puppy with the right home. Good breeders are heavily vested in each puppy we produce. Our dogs are tested for heart, eyes, hips, patella's and DNA tested. We are committed to this loving breed. As such, we invite each new family to meet us and our dogs.

If you are in search of your own Cavalier puppy in Washington State, and we have none available, see the links below for quality breeders in your area. Please never get your Cavalier from a pet store, internet classified ad, or puppy mill.

IMPORTANT

: Always ask to see health certificates from any breeder you choose. Heart, eyes, hips and patellas are very important health testing for Cavaliers.

Breeders that comply with high standards toward conformation will have their dogs registered with the AKC, CKCSC, or the ACKCSC. Please research a breeder and ask lots of questions before purchasing your puppy.

We are members of the Cavalier King Charles Spaniel Club (CKCSC), AKC, Our Local Kennel Club and puppies are AKC registered.




Cavalier King Charles Clubs


AKC = American Kennel Club

ACKCSC = American Cavalier King Charles Club

CKCSC = Cavalier King Charles Spaniel Club

Cavaliers Of The United Kingdom

Cavalier King Charles Health


CERF - Canine Eye Registration Foundation

OFA - Orthopedic Foundation For Animals

This link is to our stud dog Dexter's page but you can search for any dog too.

General Health Information From CKCSC

Heart
,
Eyes
,
Patellar
,
Hip Dysplasia
,
Syringomyelia

Visit A Dog Show

See the Breeders in action and find a dog show near you. Watch the Cavaliers in the ring, so you can get a first hand look at the breed.
Info Dog

What To Buy For Your New Puppy


Hard Plastic Kennel Size Medium



Crate Mat
Soft Harness Collar size extra small
Soft Leash
Royal Canine Puppy Food
Nylabone Toys(No Edible Ones)
Washable Pee Pads
Puppy Play Pen
Slicker Brush
Comb
Tearless Shampoo
Belly Bands
More Items Below From Amazon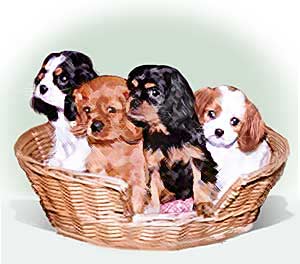 Breed Standard...
The Cavalier King Charles Spaniel is a breed rich in history, allied with the royals in England as they were championed by King Charles I and Charles II. He is pictured in the paintings of many an old master—Titian, Gainsborough, Van Dyck, among others. Known familiarly as a toy "Comforter" spaniel, the cavalier was never bred to be anything other than a small, beloved gentle pet, a lap dog to be sure, but also sporting in nature in that he could run behind a horse and enjoy a day's activities outside the palace walls. Those breed characteristics endure to this day, and indeed are essential to a sound and happy cavalier.



Bred in all 4 colors

—Blenheim (rich chestnut and white), Ruby, Black & Tan, and Tricolor (black & white with tan points)-- the cavalier suits most esthetic tastes. One of the physical hallmarks of the breed is his 'royal' appearance, with large dark soulful eyes and glamorous feathering and coat. In the show ring, NO trimming is allowed, as it is considered essential that the breed be left in its natural state without artifice. Easy to groom, he requires only bathing and regular brushing. According to the breed Standard (the 'blueprint' for the breed, describing the ideal dog), the cavalier should be between 12-13" at the shoulder and weigh between 13-18 pounds. Some leeway is permissible



The cavalier is a happy, gentle dog

—not at all aggressive with either dogs or man. Indeed, many owners assert that "you cannot have just one!" He is biddable and very trainable—not only as a household pet, but also as a Therapy, Obedience, and Agility dog. Remember, though, that he cannot always be relied upon to come when he is called if he is chasing a butterfly or following the flight of a bird. For most owners, a fenced yard and/or a leash is a 'must have.'



As with all breeds of dogs

, the cavalier does have some breed-specific health considerations. Owners should be vigilant for mitral valve disease of the heart, eye conditions including retinal problems & cataracts, slipping patellas, hip dysplasia, and SM (syringomyelia, a neurological condition). Cavaliers can be screened for all these health concerns, and the majority live comfortably into double digits. Responsible breeders health test their breeding animals and will supply the puppy buyer with veterinary specialist certifications when possible. Cavaliers are most commonly screened for heart problems, slipping patellas, and inherited eye conditions. Other testing may be more problematic due to inherent costs or what a breeder might regard as risk to the dog (general anesthesia, for example).



The best ally available

to the cavalier lover is the American Cavalier King Charles Spaniel Club, the AKC parent club for the breed that was formed in 1993 by a group of dedicated fanciers that favored AKC breed recognition (occurring in 1996). All members of the Club subscribe to Ethical Guidelines.





Next Planned Litter Will Be With
Gracie Summer 2019.

Enjoy pictures from our 2015 & 2016
litters below.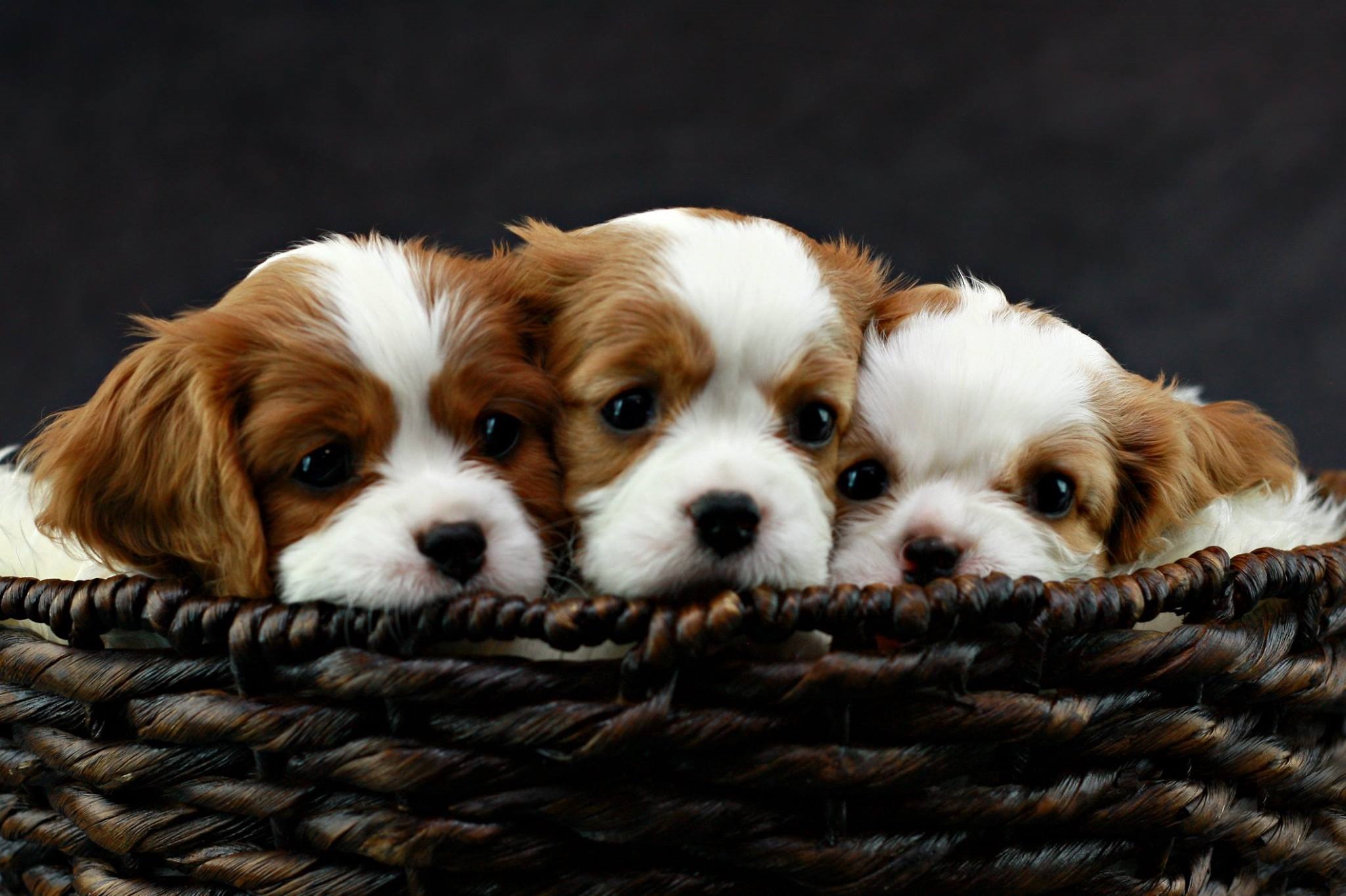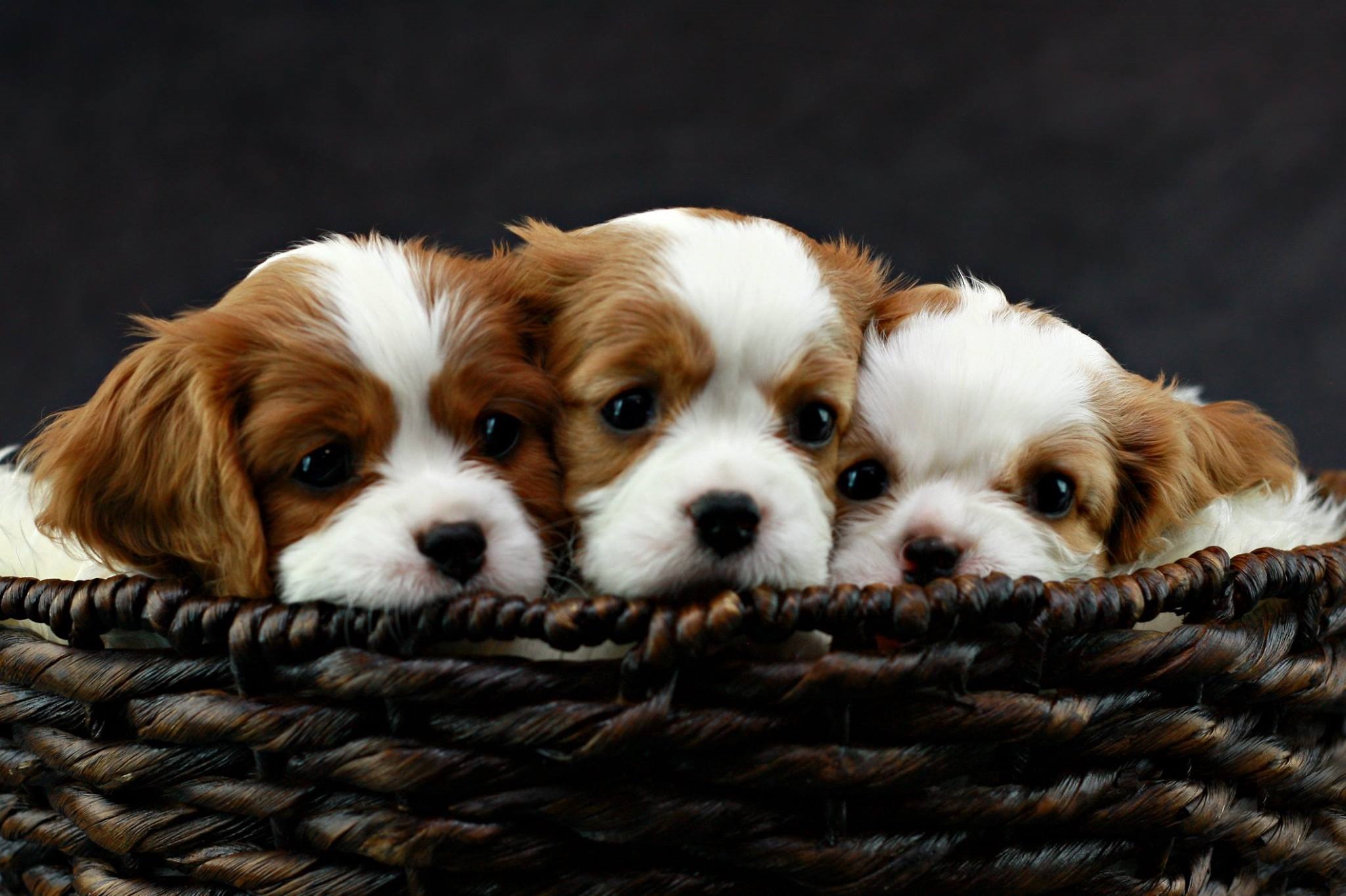 2015 Puppies Major, Harmony & Minor Six Weeks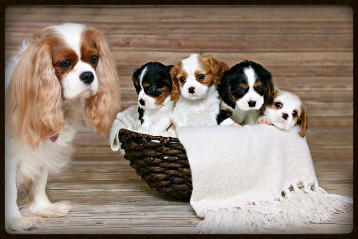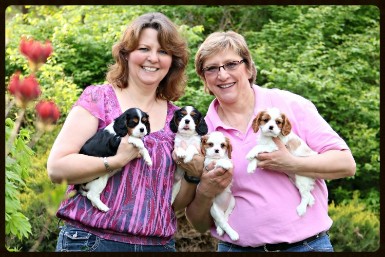 Mom Emmi, Callet, Rose', Romane' & Perle'

Callet, Romane', Perle' & Rose'
Harmony and Bijou had two puppies, June 2018.
One tri boy and one tri girl!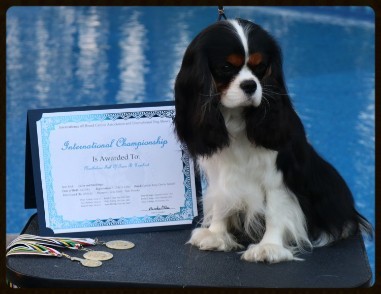 AKC GCH, CAN, INT Champion Northshore Full Of Grace At Urquhart, "Gracie." (Mom)

AKC GCH BIS And Breed Winner At
Westminster 2017
Bonitos Campaneros Tom Sawyer (Dad)

Two Boys and Three girls born 3/15/18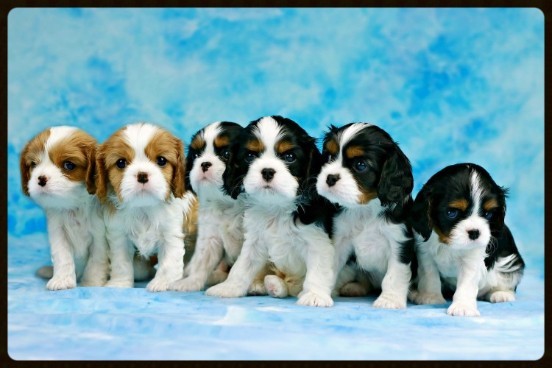 Gracie and Jackson 2017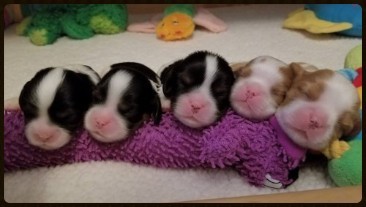 509-999-9631

Email tpivonka@hughes.net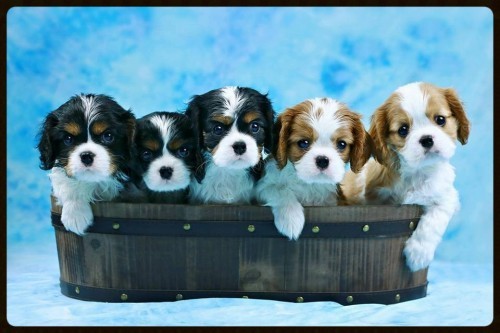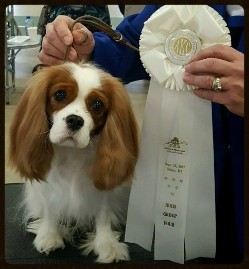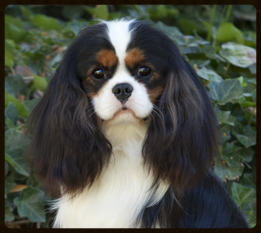 AKC CH UrqhartAmore' Emerald Harmony - Mom

CKCSC CH Pascavale Bijou - Dad

Copyright Forest Creek Cavaliers